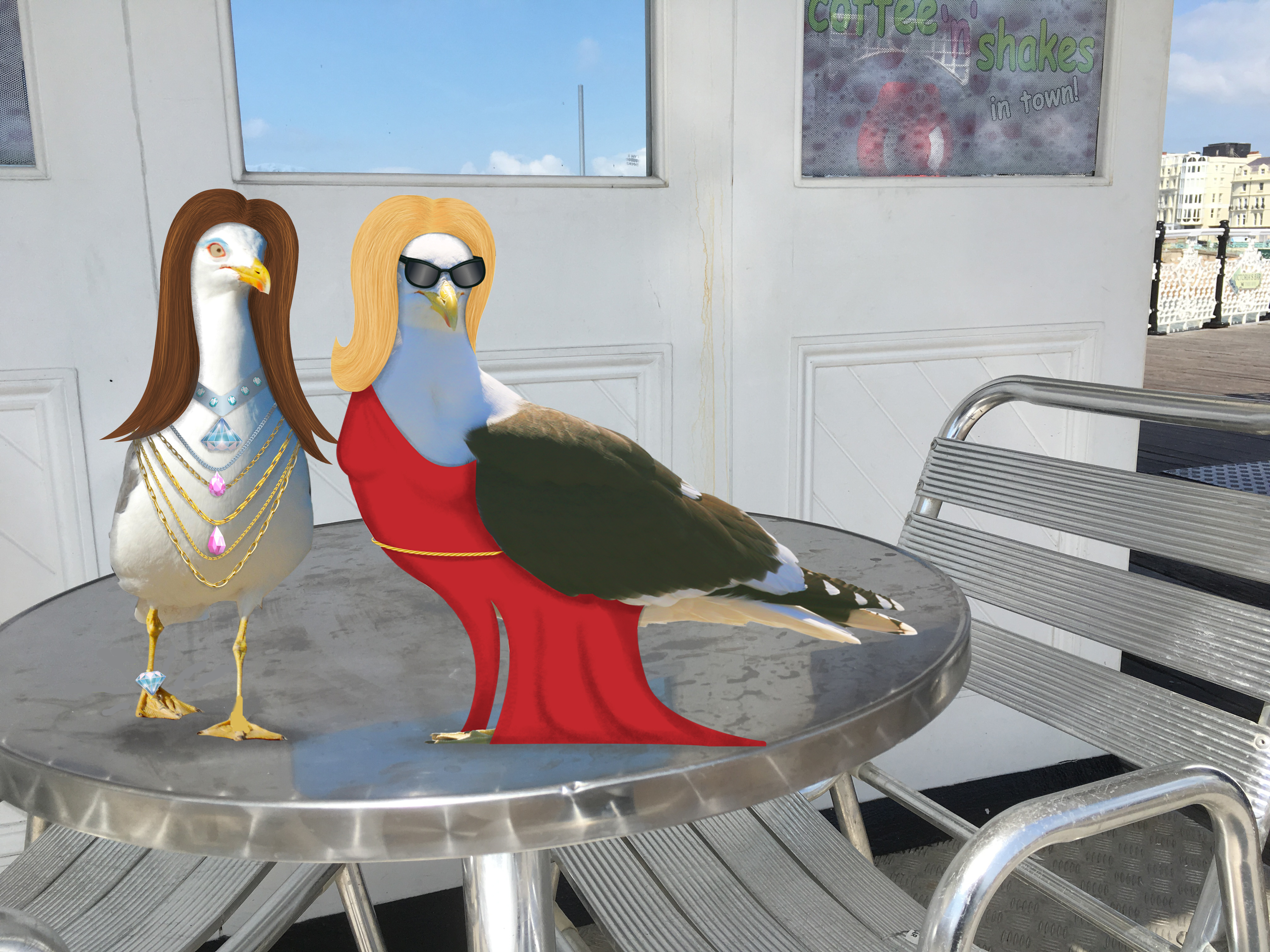 Samantha Loses a Diamond!
Something terrible happened and I was distraught! I'd lost a diamond! I thought Karina might have borrowed it but when I asked her about it she swallowed hard and shook off my accusation. Her mind seemed to be elsewhere.
"What is the matter, sweets?" I asked her.
"Well, the truth is," she began, clutching dramatically at her forehead. "I feel as if no one pays me any attention anymore. My life has become boring!"
I couldn't believe what I was hearing. Here we were, living in the fourth most popular tourist attraction in the UK and Karina thought it boring!
"Surely, you don't think what's happening at the weekend is boring?" I snapped back at her!
"Darling, you don't understand, you were not born for the life I was meant to lead! There's no glamour in my life! ... I guess I will just sit here and sulk!"
I rolled my eyes and knowing my sister well patted her on the back before gently sighing out my next sentence.
"I guess you'll not want to visit the new Mexican food kiosk with me then - Simply Mexican?"
Her head picked up and she looked me straight in the eyes.
"I absolutely lovvvvve mexican food! What sort of things will they be serving?"
"Well, there'll be burritos, Quesidilla and nachos with cheese, chilli, Sliced Jalapenos and Guacamole!
"That's fabulous!"
"Also," I continued, "We have a new sweet stall opening at the front of the pier! It will have lots of traditional sweets and souvenirs with the fabulous new Brighton Palace Pier logo on them!"
"What! Where was my invite! Don't they know that I am VIP!?"
And what about Palm Court? It will be the place to go to this weekend, especially with the Seaside Celebration meal and the Mod Weekender!"
"Seaside celebration meal!! Mod Weekender!! Why wasn't I told about this!? Don't they know who I am?! Tell me more, Sam!"
"Well, the Seaside Celebration meal is fish, chips and class - the class being a glass of bubbly included!"
Katrina scratched her head, swept back her hair and hissed sharply, "Why wasn't I aware of any of this!"
"Also, Live mod bands in Horatio's Family Bar between the 27th and the 29th of May."
Katrina's beak dropped open.
"Shine On, The Jam Project, Idle Talk," I said, counting them off my feathers. "Surely you've been checking out their social media pages - Facebook, Twitter - and their website for more information?"
"I'm too busy, darling! A model's work is never done!"
"But I thought you would've been asked to introduce the bands?"
"No, I haven't," Katrina replied, her head perking up at the idea. She flapped her wings furiously and flew off quickly, yelling out "But I'm going to make sure my name is on the poster! I might even wear my new diamond ring on the evening"
I rolled my eyes, knowing full well where that had come from.